The New Forest Electric 48" takes flame technology to the next level. The LED flame visuals offer deep, realistic fires and spread throughout the reflective liner, utilizing every angle. The signature logs are crafted from high-quality materials that perfectly fit together to capture every detail you would expect to see when walking in the New Forest.
Distributed across North America by Miles Industries Ltd. To experience the New Forest's next-level electric flame technology, visit a local authorized dealer to learn more.
SPECIFICATIONS & OPTIONS
Fireplace Type
Electric
Heat Output
1,500W | 5,000 BTUs
Supply Voltage
120V
Rating Power
60Hz
Dimensions
View Product Dimensions
Included with Fireplace
Remote Control

| Wall bracket
Model Number
FCBUS0010V2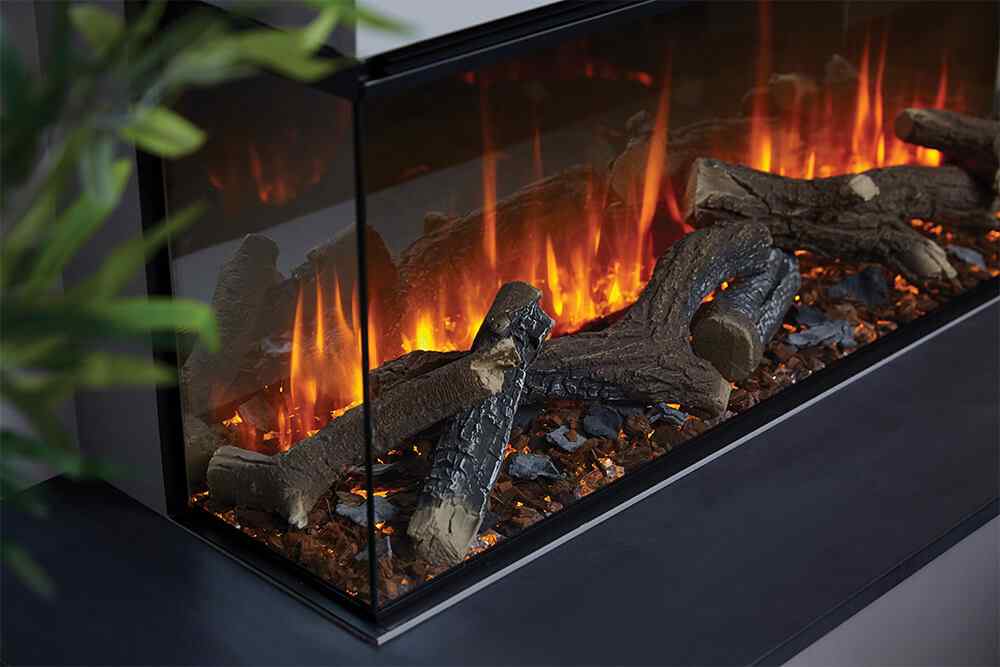 Forest View Fire
Signature logs crafted from the rural New Forest in Hampshire sit comfortably on an underlay of wood chippings and husk.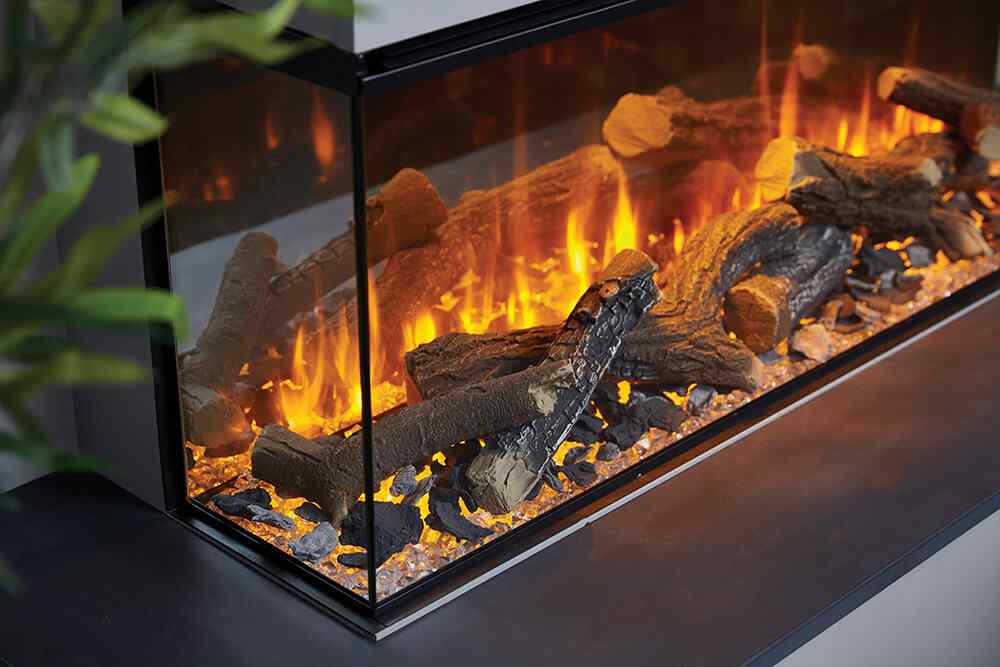 Slate View Fire
The addition of a slate effect to the logs brings a neat and tidy fire bed to life with more vibrant colors.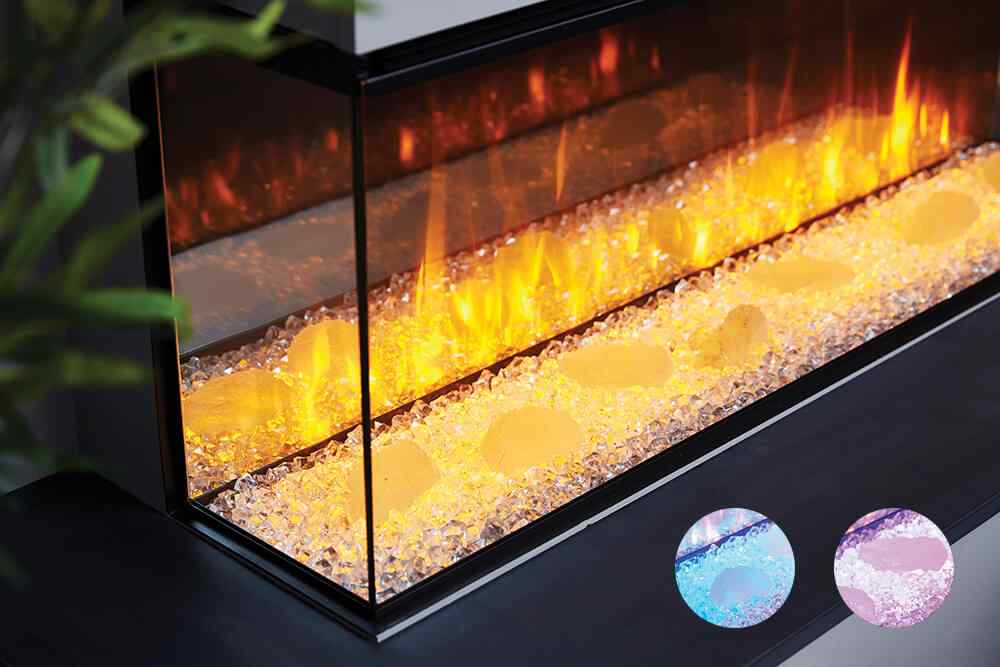 Diamond View Fire
A dynamic way to show how light can enhance the visual aspect of a flame effect. The diamond view offers 3 lighting effects to choose from.
Regency Fireplace Products