Stûv 30. Modern and revolutionary.
Stûv 30s are free standing wood stoves that offer many variations: open or closed fire, efficient heating, great view of the fire, 360° rotation and even year-round BBQ and heat accumulator on the Stûv 30 compact-H model.
Three doors, three operating modes
Stûv 30 wood stoves have three doors that correspond to three operating modes. The "open" fire mode beckons people to gather round. The "closed fire" mode with glass door magnifies the flames and warms the atmosphere. The "closed fire – full door" mode envelops the house in comforting warmth.
360° rotation
The Stûv 30 has a minimalist design and can also be rotated 360° to face the desired direction.
Versatility and efficiency
Stûv 30 wood stoves provide a perfect balance between pleasure and performance. Heating adapted to today's buildings and atmosphere at will.
Heat up to 900 ft²
(31 000 BTU)
When performance enhances the fire
1

The air required for combustion comes directly from under the unit via a 9.5'' space that connects the outside air intake directly to the combustion chamber.

2

Air injectors at the top of the combustion chamber allow for a second combustion of the gases, this reduces the release of fine particles into the air.

3

Once the gases have burned they are evacuated through the flue pipe.

4

The sweeping air flow removes dust due to the combustion from the glass providing a perfect view of the flames.

5

The air is taken from the room and heated by the unit, the convection air circulates along the combustion chamber and absorbs the heat.

6

The heated air comes out naturally from the unit and distributes a comforting warmth into the room.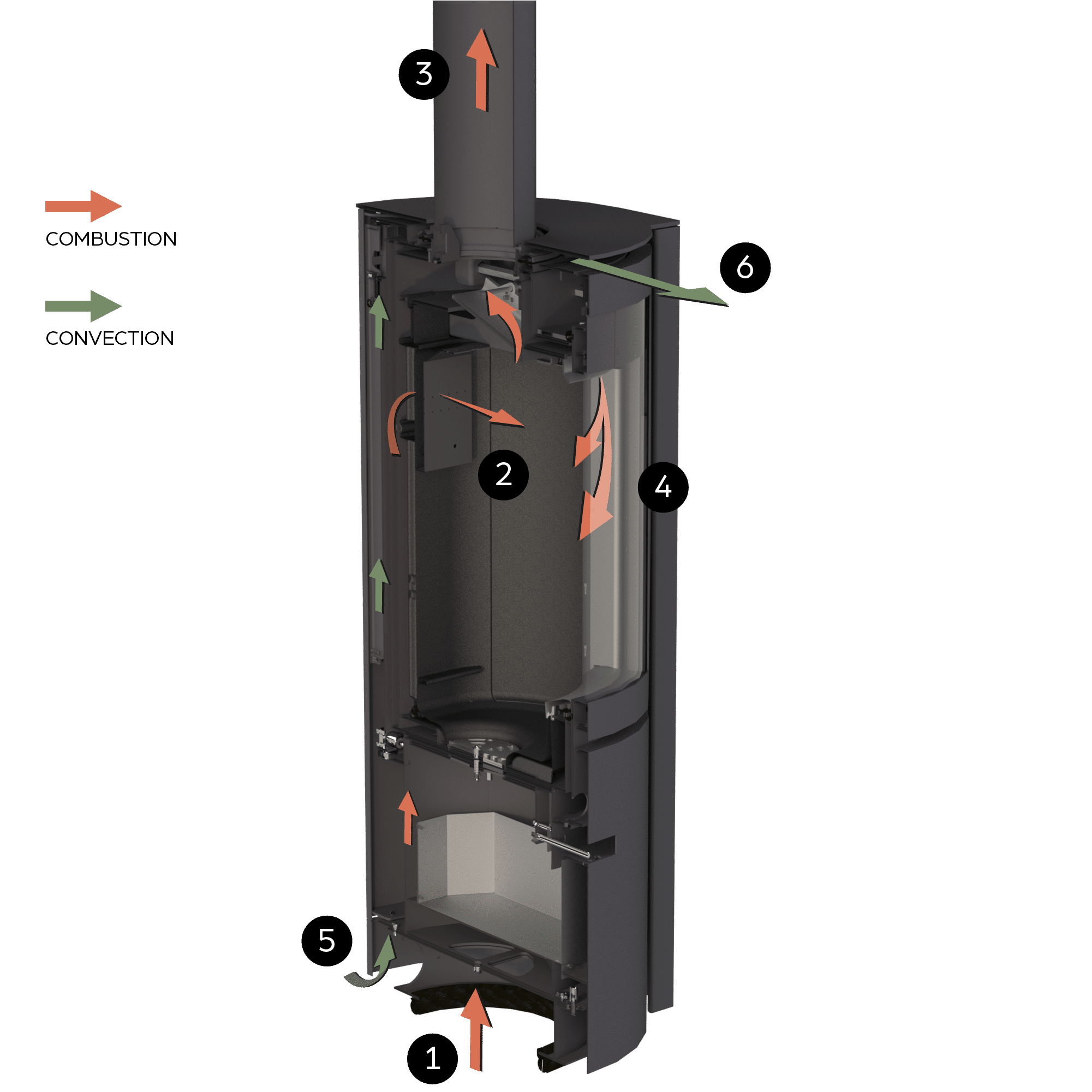 Spec Sheet
Manual
Floor plate instructions
Still have questions?
Ask an Expert!